Concrete Pump Line Cleaning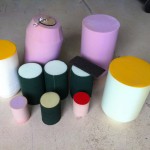 Concrete pump line cleaning is becoming more important, wastage of concrete is expensive, dumping of unused concrete is getting harder, and replacement of contaminated or blocked lines due to non cleaning is expensive.
A ferret polyshot concrete line projectile can be reused and will save you replacement costs, and downtime, whilst increasing productivity through the use of clean lines. Builders want to get all the concrete that they paid for so clean the concrete lines.
Concrete Pump Line Cleaning
Ferret Polyshots are available in a multitude of sizes to suit all concrete pump lines.
Call us to day to discuss Concrete pump line cleaning